PREVIEW EXCERPTS from each section within our 250-page curriculum
Raising the Curtain is a comprehensive curriculum combining years of research, development, and expertise to equip theaters to teach, cast, rehearse, and perform alongside individuals with intellectual disabilities. From waivers and applications to casting evaluation guides, this resource is an indispensable component to every troupe's success.
Describes the best methods and processes, from the first practice to the final performance.
Includes a dozen shows for your troupe to workshop and perform. Each script's language, characters, and music specifically accommodate the interests, capabilities, and humor of persons with disabilities.
Links you to our theater experts and expounds on how to connect your program with your community.
Resources to familiarize troupe members with the theater and orient parents' expectations.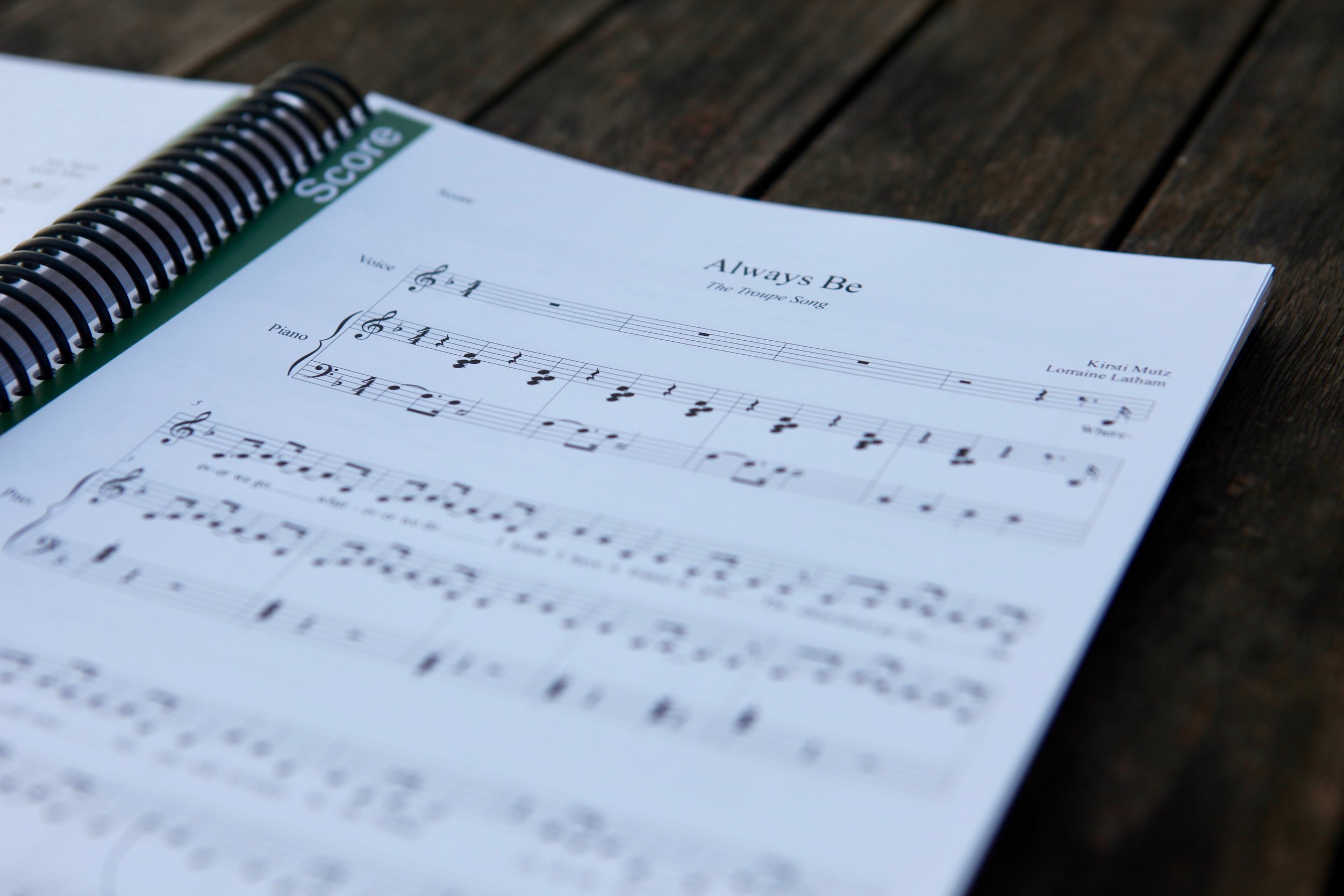 Provides original vocal score, lyric sheets, and accompaniment music included in the Folklore and Fairy Tales, a PEOPLE LIKE US production.
Includes templates for posters, playbills, budgeting, rehearsal breakdowns, troupe applications, and more.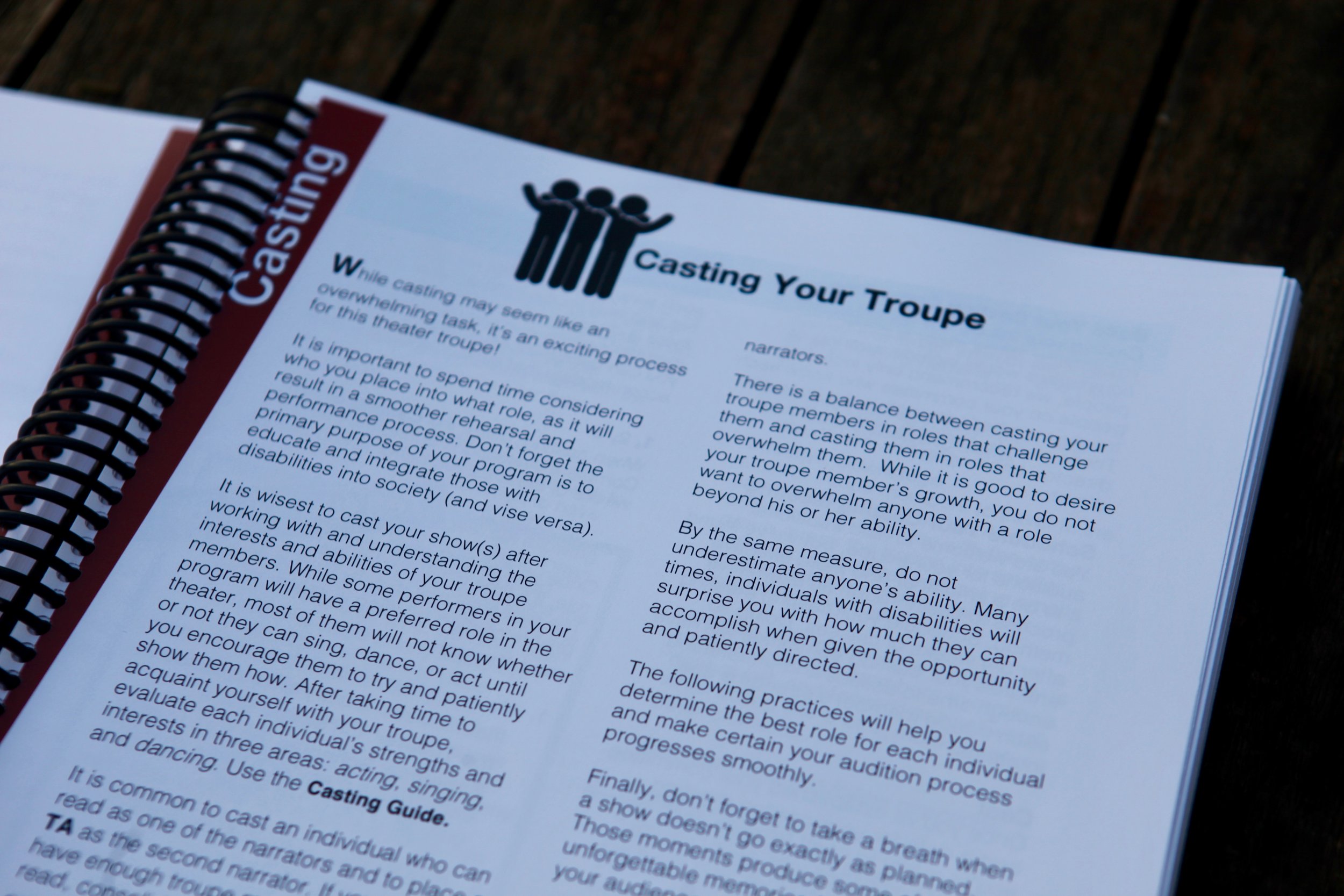 Presents the best processes for casting, the manner in which to hold auditions, and templates for evaluation.
Offers specific suggestions for lighting, sets, costumes, and props. Often, troupe parents get involved here.
Encompasses rehearsal tracks, accompaniment tracks, and instructional choreography videos.
For an in-depth exploration of a typical program: