We're People Like Us

We help educators use the performing arts to create better learning
environments for students with developmental disabilities.
We all want a meaningful role in life…
… but people with disabilities are often given no part to play.
At People Like Us, we believe the performing arts are key to teaching children with developmental differences life skills they'll carry into adulthood.
All while having fun!
83%
of parents report growth in their child's ability to communicate within their families
100%
of peer student performers "strongly agree" that People Like Us helped them become more comfortable with their peers who have developmental differences
Get the continuing education you need 

to make the difference you want.
Whether you're looking for curriculum, lesson plans, a few activities, or a full consultation, we'll give you the support you and your students deserve.
Making your classroom more inclusive doesn't have to be complicated.
A few small changes can create a lifelong impact.
By implementing the People Like Us curriculum, your students will gain improved social and communication skills, increased self-regulation, and workforce readiness.
And platforming these performers is a critical exercise in self-advocacy, helping students transform
their own—and society's—expectations.
People Like Us gives me the opportunity to step out of my comfort zone and to show my talents to those who haven't seen an inclusive performance. Plus it shows a connection of how we are the same as our peers. We just do things a little different.
–Lauren Staley, Consultant and Performing Artist with a Disability
People with disabilities can do 
so much more.
Too often, society underestimates and undermines people with disabilities.
Honestly, I did, too… until my sister Emma, born with Down syndrome, performed in her first theater production and showed me exactly what she's capable of.
In those moments, the idea for People Like Us was born.
Since then, we've assembled a team of educators, therapists, advocates, and performers with disabilities to develop arts-based curriculum so students of all abilities can thrive.
– Kirsti Lewis, Founder and Executive Director
Staff, Teaching Artists, & Consultants
Instructor
Allison Ballard has a Master of Arts in dance movement psychotherapy. As an artist, she uses her skills to help people with disabilities explore their creative potential. She's worked with this population for more than 25 years.
Instructor
Cameron Hayes studied vocal performance at Florida State University before becoming a middle- and high-school educator in Central Florida. 
Performing Artist, Instructor
Christena Barcelo is a performer with William's Syndrome. She's been expressing herself through dance since she was a little girl.
Instructor
John Pierce has performed in community and professional theaters for more than 40 years. He's taught theater at the high school and collegiate level. His daughter, Ella, has Down syndrome.
Executive Director, Consultant, Instructor
Kirsti Lewis founded People Like Us in 2016 and consults with organizations across the country to help them build their own sustainable, inclusive programs. She currently serves as an Executive Board member for Georgia's Council of Exceptional Children.
Consultant, Board Member, Instructor
Kristi Brown is a gifted speaker and songwriter. She's performed both nationally and internationally as a recording artist and vocal instructor. She's worked in continuing education since 2002.
Consultant, Performing Artist, Instructor
Lauren Modawell is a performer with an unknown intellectual disability and rare genetic disorder. Her lived experience gives her a unique perspective on the intersection of art and disability.
Instructor
Maria Swann is a coach and vocalist who has been performing music for the last 15 years.
Instructor
Meka King is a vocalist with Sonflower Joy Music. She's a lifelong performer and has been a featured singer with The Walt Disney Company, Cirque Du Soleil, and national and international touring productions.
Instructor
Nancy Laudon is professionally trained ballerina with a lifelong passion for dance and choreography.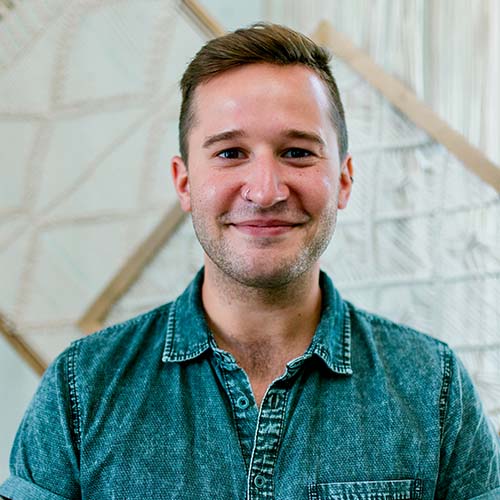 Instructor
Preston Pujol has been dancing and choreographing for more than 15 years. He's performed in shows from Central Florida to New York City and works with Lakeland Community Theater's inclusive troupe.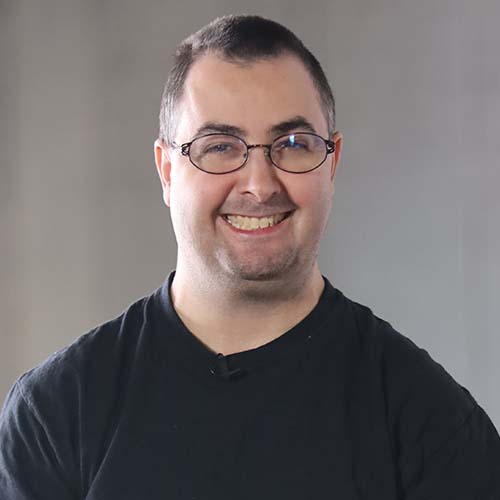 Performing Artist, Instructor
Sean Holland has a developmental disability and has been performing in musical theater for more than a decade.
Instructor
Sydney Prewitt is a speech therapist who works with students who have a variety of diagnoses, including ASD and Down syndrome. She has an extensive background in the performing arts and volunteered with her inclusive theater troupe throughout high school.
Program Director, Consultant, Instructor
Dr. Victoria You is a Doctor of Occupational Therapy. She specializes in pediatrics and sensory integration, primarily providing therapeutic services to patients with Autism Spectrum Disorder (ASD).
Chairwoman
Donna Lee Buckner, MSEd, EdD
30-year veteran, Florida Public School system
President Board Director, Florida Educational Research Association
(FERA)
Member, National Association of Test Directors
Executive, Lakeland Institute for Learning
Secretary
Bill Mutz, BA
Mayor of Lakeland, Florida
Parent of adult with Down Syndrome
Active board member for more than 20 nonprofit organizations
Businessman in a variety of industries for more than 45 years
Chairman, Florida Family Policy Council
Board Member
David Wood, BA, MS, PhD
Served as a teacher, curriculum consultant, school principal, college professor, and director of exceptional student services
Recipient, Albert Nelson Marquis Lifetime Achievement Award
Recipient, National Leadership Award
Served on multiple non-profit boards advocating for individuals with disabilities
Parent to adult with a disability
Board Member
Craig Collins, MEd, EdD
39-year career in education
Interim Associate Vice President, Corporate and Leadership Development – Polk State College
Managing Consultant, Sterling Creative Consultants
Board Member, Florida Children's Museum
Past President, Florida School Music Association and Arts Schools Network
Board Member
Kristi Brown
Speaker and songwriter
Vocal instructor (30 years), vocalist (42 years), and recording artist
20+ year career in continuing education
Music Works and Music and Memory Program Coordinator
Owner, Danjo Properties
Consultant for inclusive arts programming 
It all began with a documentary.
"The film was a shot across the bow—a reminder that we have the capability and responsibility to do good."
-Bill Rhey, CS Dean of the Barney Barnett School of Business & Free Enterprise