SELF-PACED, ONLINE COURSE | 6 Credit Hours
Teaching Theater to
Students of Varied Abilities
Sometimes, school gets in the way of education.
Sitting at a desk all day isn't good for any learner. Particularly a learner with disabilities. But when students participate in arts-related activities, they thrive both academically and socially:
Social-emotional learning improves
Expressive and receptive language skills strengthen
Literacy skills increase
Self-confidence and self-efficacy builds
Classroom collaboration and contribution deepens
In Teaching Theater to Students of Varied Abilities, you'll discover how meaningful it is for all learners to practice life skills through the performing arts.
No theater experience?
No problem.
Teaching Theater to Students of Varied Abilities offers step-by-step guidance and practical resources so you can leverage the power of the performing arts in your classroom.
We've done the heavy lifting for you.
Get the tools you need 

to make the difference you want.
Engage students with disabilities in fun and meaningful ways
More easily manage difficult classroom behaviors
Decrease frustration and feel re-energized
Discover nontraditional learning activities for all students
Inspire inclusivity among your students
Bring more joy to your classroom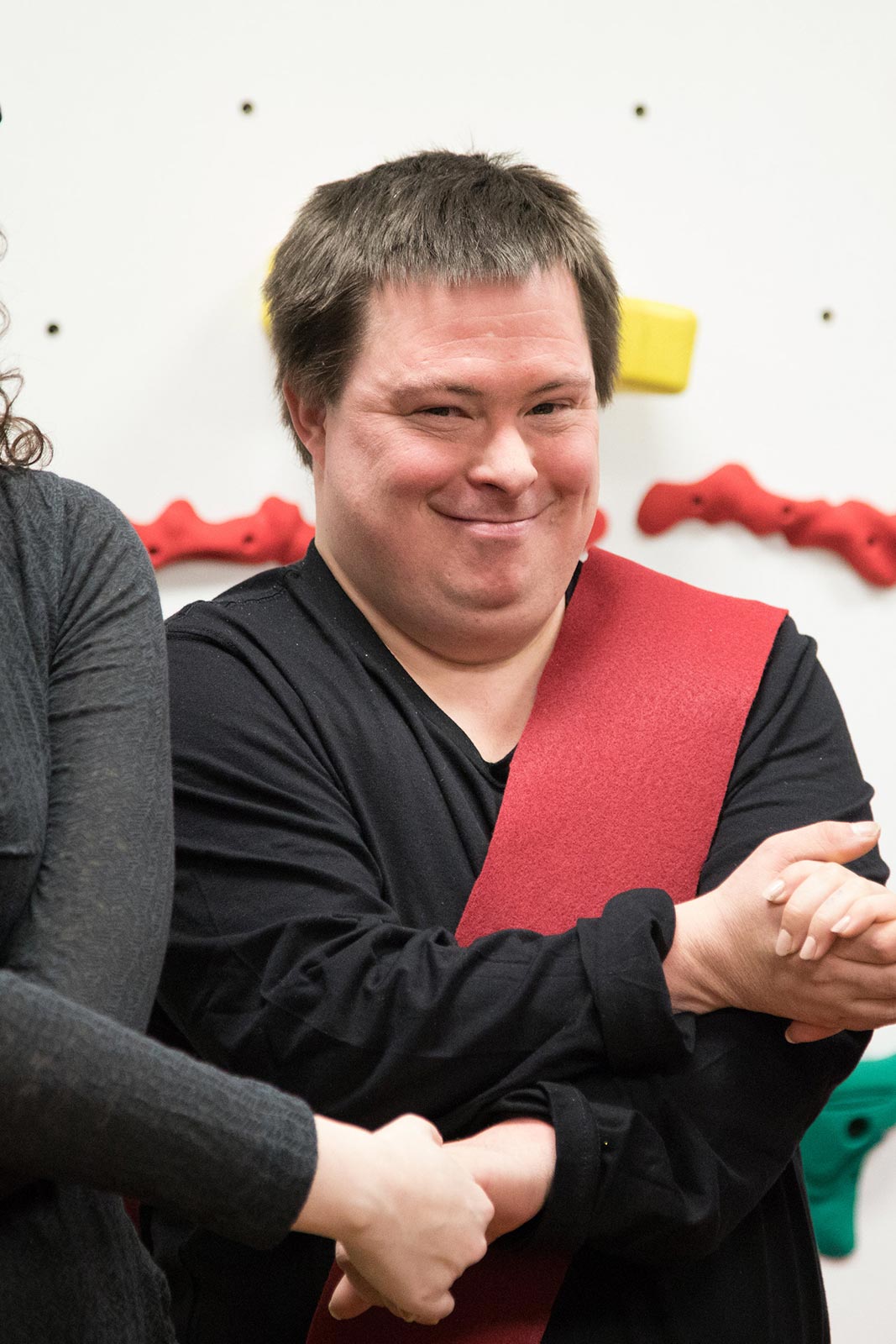 Teaching Theater is ideal for…
ESE, Language Arts, and Performing Arts Educators
Speech & Occupational Therapists
Parents of Students with Disabilities
ESE, Language Arts, and Performing Arts Educators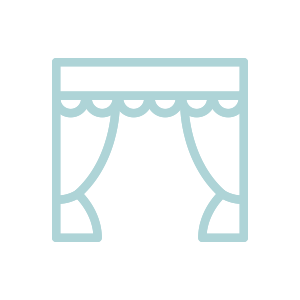 Speech & Occupational Therapists
Parents of Students with Disabilities
Affordable professional development you'll actually use.
Grow your confidence with evidence-based tips and tools
Keep your students on track with easy-to-use lesson plans
Follow real-life examples by watching other teachers in action
Go at your own pace with bite-sized, on-demand instruction
Have peace of mind with our money-back guarantee
[James] is improving each week with clear speech and listening to directions. James has grown to be more patient with others during our time together, as he is a fast learner. We can't wait to see what the future holds!
– Program Director, Indianapolis
To be in a play and to memorize lines is important. Because us actors do more remembering. We have to practice, practice, practice and memorize it before the play. To be a good actress. I love it. I love to be in a play and around with my friends there. That's why it's very important to me to sign songs. And I did it.
– Brittnie H, Performer with Down Syndrome
Working in the arts helped me to not be so weak in different areas of talking. It helped me to really express myself better and to not be fearful of what other people think about me.
– Christena B., Performing Artist with Williams Syndrome
TEACHING THEATER TO STUDENTS OF VARIED ABILITIES
45 bite-sized video lessons, including:
Theater and Literacy
Use non-traditional readings to improve literacy and comprehension skills.
Character Immersion and Identity Webs
Encourage choice-making through a wide selection of spontaneous and engaging activities. 
Auditory, Visual, and Kinesthetic Approaches
Use varied approaches to effectively engage students of all learning styles and abilities.
Improv and Choice Making
Encourage choice making with spontaneous and varied activities.
Plus 73 resources you can use in your classroom

today

.
29 Theater Activities
Implement ready-to-go theater games and activities into your own lesson plans.
My Guide to the Theater
Help performers know what to expect in rehearsals, tips for performing on stage, and a glossary of terms.
Collection of Poems
Use non-traditional readings to inspire creativity in your students.
Casting Guide
Make effective casting choices to engage students of all abilities.
Stage Diagram
Offer students a way to practice stage directions at home, so they feel more at ease on the stage.
21 Choice Boards
Support choice making, independence, and self-advocacy.
Identity Web Template
Help students share about themselves and connect to one another.
Lesson Plan Templates
Develop infinite lesson plans with these plug-and-play templates.
Behavior as Communication Workbook
$79 Value
Uncover the mystery behind disruptive classroom behaviors so you can handle them with less frustration.
Grow your skills through expert instruction.
John Pierce has performed in community and professional theaters for more than 40 years. He's also taught theater at the high school and collegiate level. His daughter, Ella, has Down syndrome.
Sydney Prewitt, M.S., CCC-SLP is a speech therapist who works with students who have a variety of diagnoses, including ASD and Down syndrome. She has an extensive background in the performing arts and volunteered with her inclusive theater troupe throughout high school.
Lauren Modawell is a performer with an unknown intellectual disability and rare genetic disorder. Her lived experience gives her a unique perspective on the intersection of art and disability.
Your best classroom is this close. 
Get the tools you need.
Our courses are evidence-based and practical. You'll be able to put your new skills to use right away.
Make learning fun and joyful.
Every course is packed with lessons and plug-and-play activities. Students love them!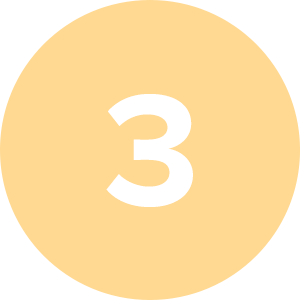 See all your students thrive.
As your confidence soars, your students' will, too. Everyone will rise to the occasion.
Explore our other courses…
Teaching Music
Discover just how simple it can be to incorporate music into your lesson plans—and create a more engaging learning environment for all students.
Teaching Movement
Help students develop proprioception,
self-regulation, and motor coordination.
Teaching Strategies
Get best practices for engaging students with and without disabilities.
Do I need performing arts experience?
Absolutely not. Our courses give you everything you need to plan, execute, and troubleshoot performing arts curriculum in your classroom. No experience required!
Are the courses appropriate for students with more severe behaviors?
Yes. You deserve tips and tools for every situation. That's why we include our bonus Behavior as Communication workbook with each course. With this resource, you can uncover the hidden meaning behind disruptive behaviors and more effectively manage them in your own classroom.
What if I don't want to put on a production?
You don't have to! Our courses give you everything you need to use the arts in your classroom, not just on a stage.
How long can I access my courses?
You get 24/7, on-demand access for 24 months. Refer back again and again as you implement what you learn in your own classroom!
How do I access the content?
You can access course content from your smartphone, tablet, laptop, or desktop. Anywhere, anytime!
Is there financial aid available?
Are your courses only for teachers?
No! Our courses are also designed for community theaters, transition programs, curious parents, and school-based therapists like OTs and SLPs.
What is a CEU? Are you a licensed CEU provider?
CEU stands for "continuing education unit." You may be more familiar with the term PDH ("professional development hour") or CPE ("continuing professional education").  These terms are interchangeable and refer to the continuing education credits that educators and therapists need for recertification.
CEU/PDH/CPE approval and licensure is a district-by-district decision. Be sure to get approval from your school district before starting your course(s). Use this justification letter template if you need help getting started.
Can I request a purchase order?
Of course! Email billing@peoplelikeusdoc.com if your district needs information to set us up as a new vendor and/or to request a purchase order.
May I have a peek at the course syllabus before I purchase?
What if I'm not happy with my course(s)?
We offer a 30-day money-back guarantee. Simply email info@peoplelikeusdoc.com.
Is there an option for more hands-on support?