$89 Yours for free!
Putting on a Production:
Red Riding Hood
Teach communication, social-emotional learning, and more by involving your entire classroom in a performance of this classic fairy tale.
Comprehensive curriculum (65 pages)
Video-based instruction (15 modules)
Original score, choreography videos, and costume designs
Customizable posters and playbills
65-Page Workbook
Want to teach the curriculum yourself? Each episode is accompanied by a detailed lesson plan, complete with research-based activities and instructor tips. Educators, parents, and volunteers can easily use this curriculum to teach performers of varied abilities.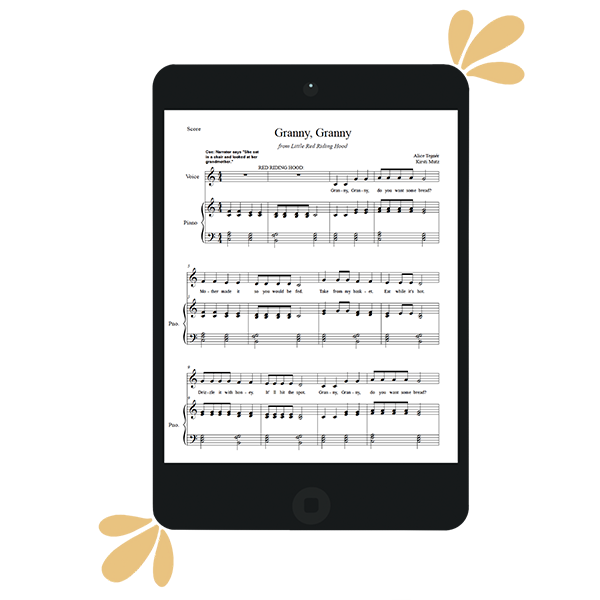 Original Score
Perform with our pre-recorded tracks or the print the sheet music for your accompanist. From costume design to step-by-step choreography videos, you'll have all the support you need to produce an original, musical rendition of this classic tale.
Posters & Playbills
Your performance deserves great marketing! Download and customize the poster and playbill designs to share about your show. Print and hang your posters throughout your community, share on social media, or pass them out to family and friends.
Yours for free!
The Behavior ABC's
When students are having a tough time—or if they're having trouble verbalizing their needs—they often express themselves through silly, disruptive, or otherwise problematic behaviors. By understanding the why behind what's happening, we can respond in ways that defuse the situation, rather than amplify it. The Behavior ABCs will help you do just that!