SELF-PACED, ONLINE COURSE | 5 Credit Hours
Teaching Music to
Students with Exceptionalities
Students with disabilities can feel 
disconnected.
Music bridges that gap.
When students engage in music-related activities, they develop a better mind-body connection and they feel more a part of their community. Music offers academic benefits, too: increased standardized test scores, better performance in math and reading, and improved classroom behavior.
In Teaching Music to Students with Exceptionalities, you'll discover just how simple it can be to incorporate music into your lesson plans—and create a more engaging learning environment for all students.
Not much of a musician?
No problem.
Teaching Music to Students with Exceptionalities offers step-by-step guidance and practical resources so you can leverage the power of the performing arts in your classroom.
We've done the heavy lifting for you.
Get the tools you need 

to make the difference you want.
Engage students with disabilities in fun and meaningful ways
More easily manage difficult classroom behaviors
Decrease frustration and feel re-energized
Discover nontraditional learning activities for all students
Inspire inclusivity among your students
Bring more joy to your classroom
Teaching Music is ideal for…
ESE and Performing Arts Educators
Parents of Students with Disabilities
Music Therapists and Speech Therapists
ESE and Performing Arts Educators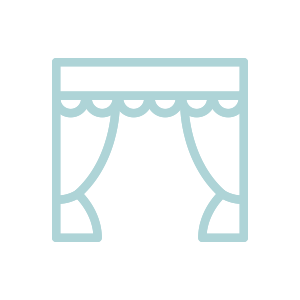 Parents of Students with Disabilities
Music Therapists and Speech Therapists
Affordable professional development you'll actually use.
Grow your confidence with evidence-based tips and tools
Keep your students on track with easy-to-use lesson plans
Follow real-life examples by watching other teachers in action
Go at your own pace with bite-sized, on-demand instruction
Have peace of mind with our money-back guarantee
I have a highly autistic student. He never pays attention except for the music days, where he really engages and can sing full phrases. No one knew he had the ability to do that before this!
– Danielle W., Bartow Middle School
Through People Like Us, I have watched my friend who could barely walk into a room without covering his face sing solos in front of everyone.
– Molly S., Theater Assistant
TEACHING MUSIC TO STUDENTS WITH EXCEPTIONALITIES
35 bite-sized video lessons highlighting:
The Importance of Music Education
Discover how music can have a therapeutic impact on your students.
Using the Gordon Music Learning Theory
Help students listen to, perform, improvise, and compose music in more meaningful ways.
Pronunciation and Projection
Empower students to speak and sing clearly and with confidence.
Music and Mood
Leverage the power of music to help students self-regulate and stay engaged in learning.
Memorization Strategies
Equip your students with a variety of memorization techniques based on their preferred learning styles.
Sensory-Specific Warm-Ups
Get tips on getting the most from warmup time, including how to focus your students' brains and bodies.
Plus 88 resources you can use in your classroom

today

.
31 Music Activities
Ready-to-use, engaging musical activities for your own lesson plans.
Note Values & Rhythms Sheets
Facilitate important math and counting skills through music.
21 Choice Boards
Support choice-making, independence, and self-advocacy.
Identity Web Template
Help students share about themselves and connect to one another.
Lesson Plan Templates
Develop infinite lesson plans with these plug-and-play templates.
4 Social Stories
Use social stories to help students better name and understand their feelings.
Behavior as Communication Workbook
$79 Value
Uncover the mystery behind disruptive classroom behaviors so you can handle them with less frustration.
Grow your skills through expert instruction.
Maria Swann is a coach and vocalist who has been teaching music for the last 15 years. 
Kristi Brown is a gifted speaker and songwriter. She's performed both nationally and internationally as a recording artist and vocal instructor. She's worked in continuing education since 2002.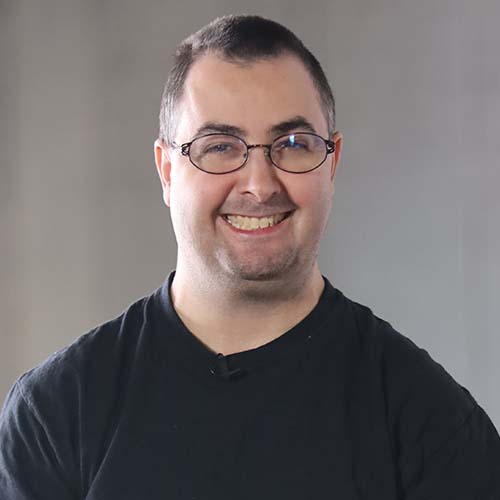 Sean Holland has a developmental disability and has been performing in musical theater for more than a decade. 
Your best classroom is this close. 
Get the tools you need.
Our courses are evidence-based and practical. You'll be able to put your new skills to use right away.
Make learning fun and joyful.
Every course is packed with lessons and plug-and-play activities. Students love them!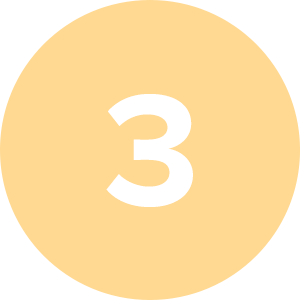 See all your students thrive.
As your confidence soars, your students' will, too. Everyone will rise to the occasion.
Explore our other courses…
Teaching Strategies
Get best practices for engaging students with and without disabilities.
Teaching Movement
Help students develop proprioception,
self-regulation, and motor coordination.
Teaching Theater
Equip students to develop social awareness, speech, literacy, and independence
Do I need performing arts experience?
Absolutely not. Our courses give you everything you need to plan, execute, and troubleshoot performing arts curriculum in your classroom. No experience required!
Are the courses appropriate for students with more severe behaviors?
Yes. You deserve tips and tools for every situation. That's why we include our bonus Behavior as Communication workbook with each course. With this resource, you can uncover the hidden meaning behind disruptive behaviors and more effectively manage them in your own classroom.
What if I don't want to put on a production?
You don't have to! Our courses give you everything you need to use the arts in your classroom, not just on a stage.
How long can I access my courses?
You get 24/7, on-demand access for 24 months. Refer back again and again as you implement what you learn in your own classroom!
How do I access the content?
You can access course content from your smartphone, tablet, laptop, or desktop. Anywhere, anytime!
Is there financial aid available?
Are your courses only for teachers?
No! Our courses are also designed for community theaters, transition programs, curious parents, and school-based therapists like OTs and SLPs.
What is a CEU? Are you a licensed CEU provider?
CEU stands for "continuing education unit." You may be more familiar with the term PDH ("professional development hour") or CPE ("continuing professional education").  These terms are interchangeable and refer to the continuing education credits that educators and therapists need for recertification.
CEU/PDH/CPE approval and licensure is a district-by-district decision. Be sure to get approval from your school district before starting your course(s). Use this justification letter template if you need help getting started.
Can I request a purchase order?
Of course! Email billing@peoplelikeusdoc.com if your district needs information to set us up as a new vendor and/or to request a purchase order.
May I have a peek at the course syllabus before I purchase?
What if I'm not happy with my course(s)?
We offer a 30-day money-back guarantee. Simply email info@peoplelikeusdoc.com.
Is there an option for more hands-on support?